Lion King visit with lead cast member Nick Afoa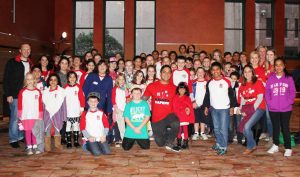 Heading to the game after lunch and games at P.J. Gallagher's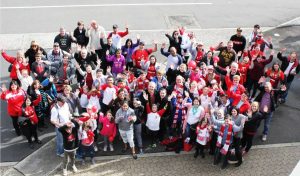 AFL time with three of our Capers regulars.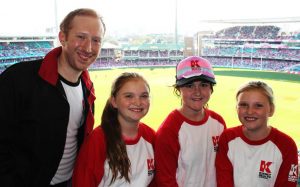 Hey Tony and Team,
Just a quick email to say thank you so very much for the weekend when your amazing drivers assisted our high needs group going from A to B.  Everything was so easy and simple and I felt safe and secure knowing we had your buses picking us up and dropping us off during the day.  On the way home, one of our children really struggled getting off and on the bus following surgery only a few days before coming to our kids programs.  Your drivers were patient and supportive, not rushing her and allowing us extra time to secure her on the bus.
Thanks so much for assisting us with our program and we will always ensure we contact you first next time we need bus travel.
Dan and the kids Team.
Dear Tony,
Just a note to thank you for the perfect job you did for us last Saturday. Yours buses were immaculate and your driving was superb, particularly in the horrible storm. Your professionalism made us feel confident and we would have no hesitation in thoroughly recommending your services, thank you again.
Glenn & Alison Costelloe
Dear Gohar,
Please pass on my appreciations to Tony for his superb service last weekend. We weren't the easiest group to deal with but he managed us with a great deal of professionalism and handled the traffic like a champion.
Will definitely be looking for your services again the next time I'm in need
Thanks again for everything
Jackie
Dear Tony,
My family and I would like to thank you for your friendly and superb service.
(Spasibo Balshoye), Kosta Tszyu & Family
Thank-you so much for putting up with my on again, off again bus trips, it's greatly appreciated. Your patience is astounding. Thank-you for all you've done this year.
Laura
Thank-you so much for being Laura's bus driver, I can't express my appreciation enough for your help and caring shown towards Laura. The service you provide is outstanding.
Jul Parker
Tony,
Thank you for waiting for us on that final day you were very sweet.
Emily Whalen
Thank you for being part of our big day! Your service is outstanding!
Robert Bechelany & Rhonda Basbour